I.C.T is Huawei's designated qualified supplier to provide customized reflow oven, I.C.T & MARS reflow soldering oven, SMD reflow oven, convection reflow oven, for Huawei factories.
Model:SMT Reflow Oven
Brief:
High quality SMT reflow oven, reflow oven machine, dual-rails reflow soldering oven, for TCL smart home appliances.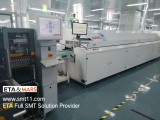 Model:Reflow Soldering Oven
Brief:
ETA & MARS reflow oven, SMT reflow oven machine, SMD reflow ovens, for triode products, high quality, and best price.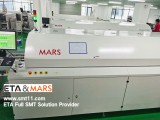 Model:ETA & MARS Reflow Oven
Brief:
ETA & MARS high-end series reflow oven, reflow soldering oven, nitrogen reflow oven, for intelligent terminal products.